You are here
Back to top
Daethon & Arundel (Paperback)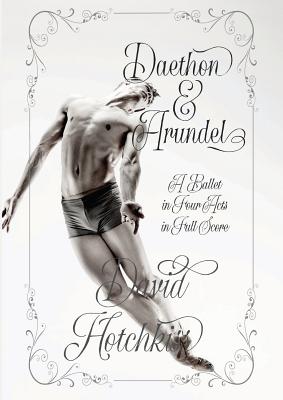 $29.99

Usually Ships in 1-5 Days
Description
---
Separated by class and by eighteenth century societal rules, a lowly palace servant, Daethon, and the young prince, Arundel, fall in love in a world beset by dangers. Set in the wild lands between Austria and Hungary, they find themselves caught between vampires, witches and the scheming plots of Arundel's power-hungry sister, Lorelle.
Daethon & Arundel, a full ballet in four acts, is the first published work by composer and classically trained dancer David Hotchkiss. Inspired by myriad classical styles - from romantic waltzes through to bracing mazurkas - Daethon & Arundel brings to the ballet stage a spectacle unlike any seen before; the tragic love of two male leads played out through an old world grand ballet, with a score evocative of the pomp, joy, majesty and splendour of the golden age of Petipa's classics. An exhilarating and deeply moving score, herein complete with detailed libretto, choreography notes and set & staging guidance, this work has been created specifically for the ballet, with music written to be danced to.
David Hotchkiss is an English dancer and composer who now resides in Hungary.