You are here
Back to top
The Remaining: Fractured (Mass Market)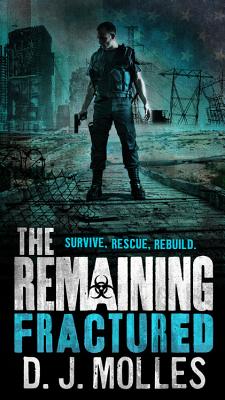 $10.00
Email or call for price
Description
---
This is the destiny of those who stand for others.
Their honor will be bought in blood and pain.

The Camp Ryder Hub is broken. Lee is nowhere to be found, and his allies are scattered across the state, each of them learning that their missions will not be as easy as they thought. Inside the walls of Camp Ryder, a silent war is brewing, between those few that still support Lee's vision of rebuilding, and the majority that support Jerry's desire for isolation. But this war will not remain silent for long. And in this savage world, everyone will have to make a choice.

To keep their morals. Or keep their lives.
About the Author
---
D.J. Molles has two published short stories, "Darkness" and "Survive," which won a short fiction contest through Writer's Digest. The Remaining series (The Remaining, The Remaining: Aftermath, The Remaining: Refugees and The Remaining: Fractured) are his first novels and have been met with overwhelming success. He lives in the southeast with his wife and two children.